FUNDRAISING EVENTS IN 2012 FOR CHELSEA 2013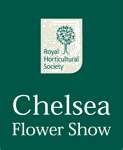 24th JUNE ELIZABETH FORSTER IS OPENING HER GARDEN
IN KELSO. REFRESHMENTS WILL BE SERVED BY
BORDERS FLOWER CLUB
TEL: 01573 420262
30th JUNE VALERIE DAVIDSON IS HOLDING A "STRAWBERRY
FAYRE" AT HER HOME IN IN DALGETY BAY.
THIS EVENT WILL INCLUDE STRAWBERRY TEAS,
FLOWER DESIGNS, ONGOING DEMONSTRATIONS,
PLANT STALL, HOME BAKING, AND MORE.
FURTHER DETAILS WILL BE ADVISED AT FEBRUARY
COUNCIL
FOR MORE INFORMATION TEL : 01383 822117.
1

st July - Garden Party with a variety of stalls and teas etc.
Details from
Maureen Manning, Snipefield, Culsalmond, Insch, Aberdeenshire, AB52 6TU,
TEL. 01464841394 or email snipefield394@btinternet.com
28th /29th July EVELYN YOUNG IS OPENING HER GARDEN IN ARBROATH
TEL: 01241 890200
20th SEP DUNFERMLINE FLOWER CLUB ARE HOLDING
AN "OPEN EVENING" IN CARNEGIE HALL,
DUNFERMLINE. DEMONSTRATION BY BARRY
GREY ENTITLED "A JEWEL SET IN NATURE'S CROWN"
( part of proceeds to Chelsea Fund )
TEL: 01383 853368 ( ISOBEL COOPER)
16th OCT
DEMONSTRATION - COUNTRY BASKETS,
Blochairn Road
, GLASGOW - JONATHAN MOSELEY
Tickets £4 includes refreshments and 10% discount on purchases made on the night

FOR TICKETS CONTACT PAT WILSON - TEL: 0141 882 2155
24th OCT EDINBURGH FLOWER CLUB ARE HOLDING A
FASHION SHOW BY THE SCOTTISH COSTUME
SOCIETY WITH A FLORAL ART DEMONSTRATION
BY LILIAS HOSKINS IN PORTOBELLO TOWN HALL.
15th NOV WEST TOURS ARE HAVING AN "OPEN EVENING"
IN EASTWOOD THEATRE. DEMONSTRATOR IS
DAVID THOMSON

If you wish further information on any of the above events then please
email the Area Media Officer or email the Area Chairman.