Judges, Demonstrators, Education and Speakers

The JDE&S Committee was set up to deal with all matters relating to Judges, Demonstrators, Education and Speakers. The committee consists of a representative and deputy for each discipline and meetings are held on a quarterly basis.
We organise training and testing and each representative attends their appropriate NAFAS meeting held at Osborne House, London, the Association Headquarters
Presentations are given to flower clubs by Demonstrators and Speakers whilst in Education, teachers will do workshops and take classes. This is an important part of our Association since this is where we attach our charity status. Judges may be asked to judge horticultural, Area or even National shows.
---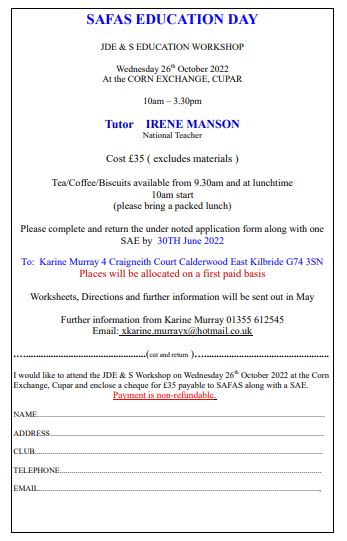 Click here to download Form
For further information on events go to the diary page
We are always looking for new Judges, Demonstrators, Teachers and Speakers so if you are interested please get in touch.





If you have any questions regarding any of the above matters then please email the JDE&S Chairman.